Arizona Horizon and Arizona State University Channel 8 featured Frank Beaudrot and All About Time Clock Shop last Friday evening.
Watch the segment here!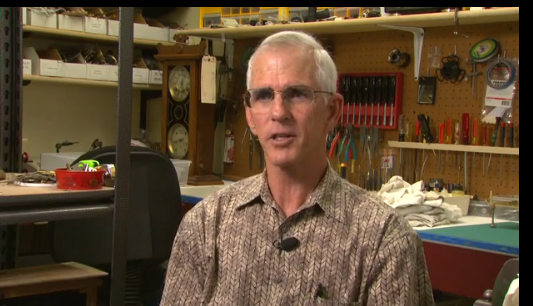 An Arizona man has a rare talent and intense passion for fixing clocks. Frank Beaudrot has spent decades bringing family heirlooms back to life. His shop is filled with a variety of clocks -grandfathers, mantles, and cuckoos- some dating back to the 18th and 19th centuries. In special cases, Beaudrot even makes house calls.